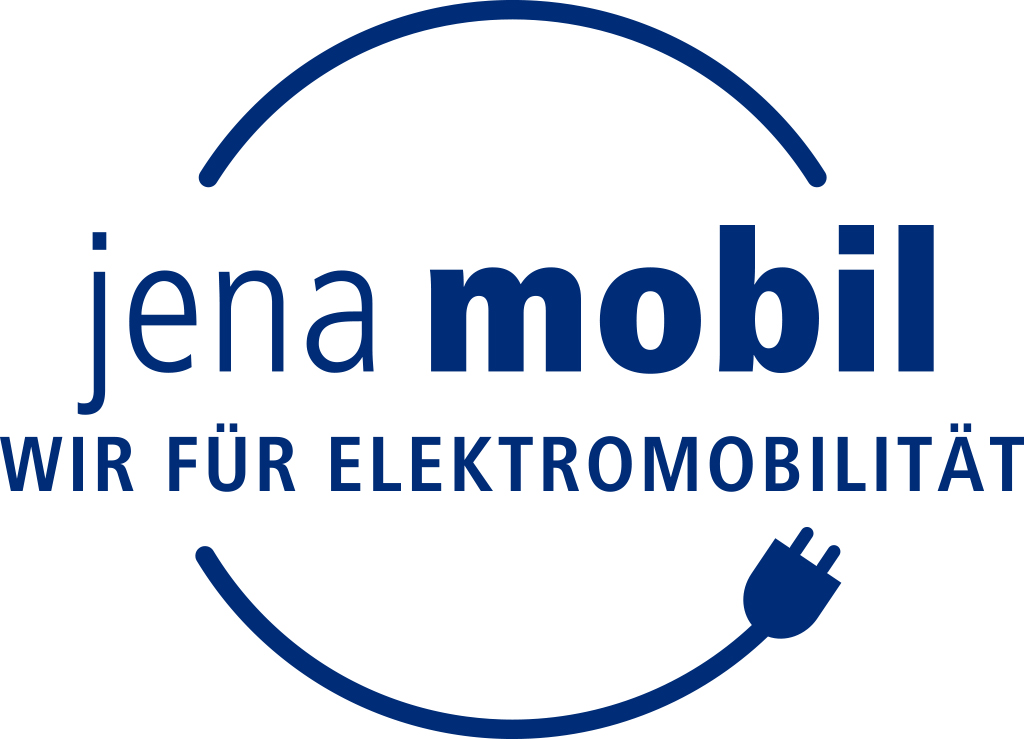 Logo Elektromobilität Jena, © Stadtwerke Jena Gruppe
Being on the road in an electric car is to become much easier and more natural in Jena in the coming years.
However, many companies, the Stadtwerke Jena Group, the city itself and also some private individuals have already gained experience in recent years. As operators of electrically powered vehicle fleets, as partners in the "Smart City Logistics" project or simply as users of electric vehicles.
Some important projects such as "Immergrün" (jenawohnen GmbH, Stadtwerke Jena Group) have been launched.