The 6th Jena Bike Day took place again this year as part of the festival "Your Day in Paradise" on Saturday, 25.05.2018, between 13 and 18 o'clock on the Rasenmühleninsel.
Bicycle coding at the stand of the ADFC
Coding immediately shows who the owner of the stolen bike is and makes it more difficult than just reselling it. You have to bring
your own bike
a proof of identity (identity card/passport),
a proof of ownership (purchase contract, invoice, receipt) for the bike and
some time, as the actual coding takes between 10 and 15 minutes.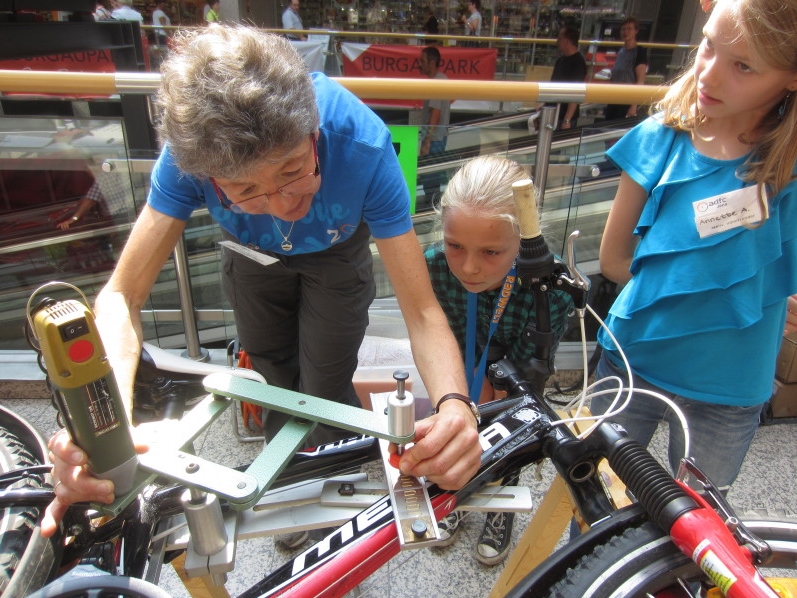 Fahrradcodierung (hier im Burgaupark), © B. Albrethsen-Keck